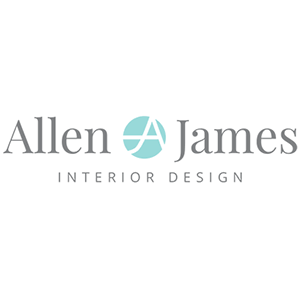 Gina Hopkins, Associate Member —
North Carolina Interior Designers Offering A World Of Style
Patti Allen and Stephanie James of Allen and James Interior Design based in the High Point and Greensboro, North Carolina area love to transform environments – locally and around the world.
With over 50 years of combined experience as interior designers, we know that fabulous interior design is an art, but we also know that there's actually an essential science that comes before the creative process.  That is the careful interpretation of your conceptual vision and the ultimate aligning of our creative capabilities with that vision.  That starts with listening to you tell us in your own words exactly what space you would like to have transformed, what the lifestyle expectations are for it, and what types of looks and styles you may have envisioned.  Whether it's a simple interior decoration project or a complete showroom design, it always starts with a vision.  Next, we offer back a summary of our interpretation of your wishes, and, upon reaching a mutual understanding, we set about transforming interiors or exteriors into functional living spaces that reflect your individual sense of style and taste.  And we pledge to work closely for you – and with you – in creating your vision.  As experienced interior designers, we will of course offer suggestions, but ultimately, we want to see your own interior design dreams come to life in the form of fine furniture, lovely accessories, intriguing fabrics, spectacular window treatments and more!
Being a Greensboro, NC-based interior design firm, we're conveniently located near the High Point Furniture Market.  As such, we have been fortunate to pull together an impressive team of award-winning, multi-faceted, interior decorators.  With our experience, we can design to any style, from any vision.  Clients from around the world know that we enjoy resolving interior design challenges, and will deliver on any aspect of your project, from simple small-space challenges, to large and complex commercial projects.  And through our relationship with over 400 major furniture manufacturers, we can offer specialized shopping experiences and valuable furniture sourcing.  Whether it's a residential, commercial or showroom design space, on a national or international scale, we work closely with our clients to give every environment an expression…and lasting impression.
We're proud to have been featured in both national and international interior design magazines.
From the High Point and Greensboro, NC areas to the pages of national and international magazines!  Allen and James Interior Design has enjoyed being highlighted within many of the leading interior and showroom design publications and interior decoration magazines.
Full residential, showroom, commercial and office design service
Preliminary project meeting helps us deliver on your personal vision and needs
Complete dressing for windows, including customized drapery fabric design
Spend a day with us at the furniture showrooms, planning and purchasing
Want ideas for small spaces or a have a room you need staged?
Our professional designers can bring your own vision to life
Delivery and placement of your entire home furnishings order
We bring our design expertise to doorsteps all around the world
Contact
1100 North Main St. High Point, NC 27262
336-886-3333
gina@allenandjames.com
Opening hours
Monday:
9am - 5pm
Tuesday:
9am - 5pm
Wednesday:
9am - 5pm
Thurstday:
9am - 5pm
Friday:
9am - 5pm
Saturday:
10am - 3pm
Sunday:
Closed