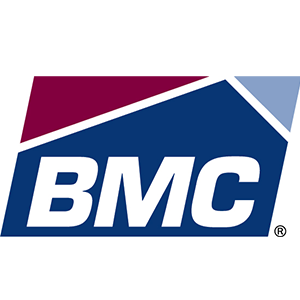 Tim Conklin, Associate Member —
BMC – Service you can count on.
BMC is one of the nation's leading providers of diversified building products and services to professional builders and contractors in the residential housing market.  The Company's comprehensive portfolio of products and services spans building materials, including millwork and structural component manufacturing capabilities, consultative showrooms and design centers, value-added installation management and an innovative eBusiness platform capable of supporting all of our customers' needs.
BMC's vision is to be the preferred supplier, employer, partner and distributor in our communities.  We want to be known as one of the best companies across any industry, not just the building materials industry.  Our mission is to help our customers be successful by delivering what they need, when they need it, exactly how they want it – from start to finish.  This means being committed to offering new and innovation solutions that allow our customers to grow and thrive.  We will continuously identify and implement best practices that drive sustainable competitive advantages and enable BMC to deliver profitable growth and industry leading customer service.
Contact
1621 BATTLEGROUND AVE Greensboro NC 27408
703-932-6695
tim.conklin@buildwithbmc.com
Opening hours
Monday:
7am - 5pm
Tuesday:
7am - 5pm
Wednesday:
7am - 5pm
Thurstday:
7am - 5pm
Friday:
7am - 5pm
Saturday:
Closed
Sunday:
Closed