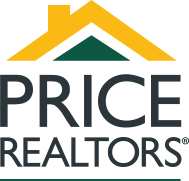 Dee Alston Smith, Broker/REALTOR —
With over 15 years of experience helping local buyers and sellers, Price REALTORS® knows how to locate the best property for you, or your family, at the best rates.  Our job is to make your buying or selling process easier, and that means knowing the latest market conditions, government regulations, and upcoming Piedmont Triad developments.
Customer service is Dee's number one priority.  She is completely committed to ensuring that her clients have their wants, needs, likes and desires met when they are buying or selling a property.
In her free time, Dee enjoys gardening.  It's her favorite hobby because, "gardeners know all the dirt, but they don't talk."
Contact
336-989-0300
deepriver2886@gmail.com
www.edpricetriad.com