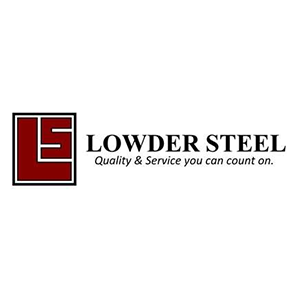 Josh Lowder, Builder Member —
WELCOME TO LOWDER STEEL, INC
Lowder Steel is a leading fabricator of structural and miscellaneous steel in North Carolina with over 30 employees in two locations.  Lowder Steel undertakes both small and large projects from customers along the East coast.  Lowder Steel has the resources and expertise to handle today's challenging projects with over 50 years of experience on our staff.  Lowder Steel prides itself on outstanding customer service with on-time, on-budget delivery of a superior product.
SERVICES
Lowder Steel offers Division 5 Steel Estimates, Project Management, In-House and Subcontract Steel Erection, Connection Design, and Steel Detailing all combine to turn your project into a turn-key service.
ABOUT US
Lowder Steel, Inc. is an extension of Lowder Construction and is a leading supplier and fabricator of structural and miscellaneous steel.  We are located in Archdale, NC.
Founded in 2015 by Dean Lowder, the company was established on high ethical standards and a strong commitment to customer satisfaction.
Lowder Steel specializes in the multi-family and traditional steel projects as well as other added services including shearing, sawing, welding, 2D and 3D drafting, and BIM modeling.
We have a dedicated staff and communication networks in place that allows for local and nationwide service.
At Lowder Steel, serving the customer is our No. 1 goal.  Whether the requirements are large or small, we are committed to not only meeting but exceeding our customers' expectations.
Contact
2450 Coltrane Mill Road Archdale, NC 27263
336-882-2303
jlowder@lowderconstruction.net