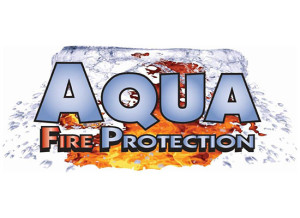 Your Full Service Fire Protection Contractor
Aqua Fire Protection Company's employees have over 200 years of work experience to meet all your needs.
In operation since 2011, the experienced professionals at Aqua Fire Protection can provide construction and maintenance services as well as NFPA 25 inspections in North and South Carolina. Also we have certified backflow device testers.
We can provide design/build expertise from the very small light commercial building up to large institutional facilities.
We have the facilities and equipment to provide the following services:
Cost estimates based on plans and specifications, insurance company recommendations, or NFPA standards.
Computerized hydraulic calculations and CADD generated drawings.
Sprinkler system installation by our construction workforce.
NFPA 25 inspections and backflow preventer testing.
Our Capabilities Are:
Industrial, Commercial, Institutional, & Residential
Wet, Dry, Preaction, Deluge Fire Sprinkler Systems
Fire Mains & Hydrants
FM-200 & CO² Gas Systems
ESFR
Dry Chemical
Fire Pumps & Tanks
Foam-water Systems
Contact
Michael Gillette
1020 E Springfield Road, High Point, NC 27263
336-434-8080
mike@aquafireprotection.com
Opening hours
Monday:
8am - 5pm
Tuesday:
8am - 5pm
Wednesday:
8am - 5pm
Thurstday:
8am - 5pm
Friday:
8am - 5pm
Saturday:
Closed
Sunday:
Closed