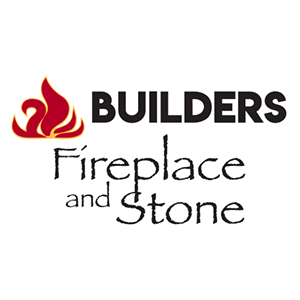 Sara Romanik, Associate Member —
We Are Your Fireplace Resource
Fireplaces and accents are a very personal decision for your home, but there are many considerations as to what type of fireplace best suits your needs.  We are here to help answer any questions, and can also give you some insights into the advantages of different options so that you'll be happy with your choice.
We have 100 years combined Fireplace experience.
We follow & service all our prior installs.
We value educating our customers and are here as a resource.
Builders Fireplace and Stone can assist you in creating environments that help build relationships and achieve a connection.
We believe that fire has played a central role in the lives of mankind.  It provides safety, warmth, and nourishment.  Today, many of our most memorable experiences are enhanced by sitting around a fire.  We connect with our loved ones and find deeper meaning in our lives when we blow out birthday candles on a cake, propose to a future spouse, and celebrate with candle light dinners.  Friends and family join us for cookouts around the grill and sing by a campfire.
We find comfort and joy around the hearth.
Builders Fireplace and Stone remains a local family-owned business.  Since the year 2000, we have provided expertise in design and installation — along with the materials and craftsmanship for people to enjoy the warmth and beauty of a fireplace in their homes.
We offer a complete line of fireplaces, wood stoves, and fire-pits.  We also have a wide selection of natural and cultured stone for indoor or outdoor applications.
Stop by our showroom to begin designing your dream!
Contact
5323 Surrett Dr Archdale, NC 27263
336-602-9871
sara@buildersfireplaceandstone.com
Opening hours
Monday:
8am - 5pm
Tuesday:
8am - 5pm
Wednesday:
8am - 5pm
Thurstday:
8am - 5pm
Friday:
8am - 3pm
Saturday:
Closed
Sunday:
Closed