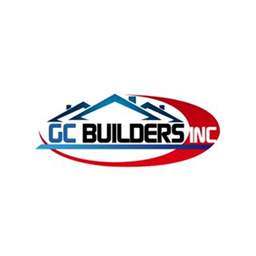 Gerald Coleman, Jr., President —
GC Builders is a full-service construction company located in Greensboro, North Carolina.  The company was founded by owner and President Gerald Coleman Jr. Coming from a long line of contractors, Gerald was exposed to the construction world at a young age.  During his childhood and teen years, he spent much of his time on construction sites with his father.  Over the years, he fell in love with the art of building, remodeling, and creating beautiful homes that could stand the test of time.
When he entered high school, he knew that construction was what he wanted to do for the rest of his life.  As he finished high school, he shared his love for homes with his girlfriend Chera.  The daughter of a local family who flipped homes, Chera was also exposed to the construction and design phase of homes.  As she got older, she realized her passion for interior design.  While dating, the two spent much of their time on construction sites helping their families with the business.
After high school, Chera and Gerald married.  A few years later they started GC Builders, a full-service construction and design company to help families realize their dreams.  With so much experience in the field, they realize how important a home and its design is to a family.  Together, their passion and dedication to their homes is visible.  With plenty of attention to detail, beautiful designs, and a knack for decorating, the husband and wife team thrives in the Greensboro area.
The construction power-team truly has a passion for home building, design, and decoration.  They take pride in their work and have no qualms spending hours of personal time on your property.  They will gladly help you make decisions regarding your floor plan, design, décor, or features.  Even better, they'll happily walk you through each step of the process and post progress photos on their website for you to follow along.  With Gerald and Chera, you're never alone in the home building or remodeling process.
If you're interested in remodeling your current home or having your dream home built, don't hesitate to contact GC Builders.  Please give us a call at 336-471-8988 or visit our contact page and fill out the form if you have any questions or would like to schedule a consultation.
Contact
5929 Bostonian Drive, Greensboro, NC 27455
336-471-8988
gerald@gcbuildersnc.com
www.gcbuildersnc.com