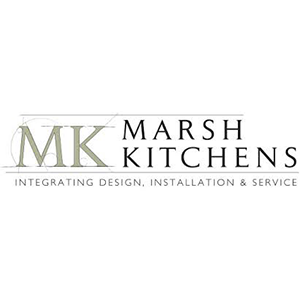 Kyle Guymon, Associate Member —
Marsh Kitchen & Bath became who we are today in 1960, but our history goes back more than a century. In 1906, Julius Everett Marsh, Sr. founded Marsh Furniture Company in High Point, NC. The Company was just a one-room shop where our founder and his dedicated team of carpenters crafted kitchen furniture for local families. At the time, kitchen cupboards were unheard of, but functional and decorative kitchen furniture was produced to store pots, pans, ingredients, and even pies. As one of the earliest creators of cupboards, Marsh continued to evolve its products to meet the needs of homeowners.
More than 110 years later, Marsh has expanded to include lumber and retail operations that help us guarantee the highest quality from start to finish. The Company continues to manufacture kitchen and bath American made cabinets at an unmatched value and delivers these factory-direct to Marsh Kitchen & Bath. For the homeowners, home remodel professionals, and builders we work with, this facilitates an experience backed by enduring and trusted relationships.
Today, Marsh Kitchen & Bath's Marsh X process ensures that each project results in a space that is both beautiful and functional. Whether you're building a new home or remodeling an existing one, we can bring your ideas to life. With five design centers throughout North Carolina, our team of professional designers and certified installers is ready to help you create the spaces your family will enjoy for years to come.
Contact
PO Box 870. High Point NC 27261
336-723-5868
kguymon@marshfurniture.com