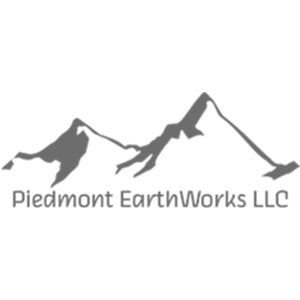 Christa Moy, Owner — Associate Member
Who We Are
Piedmont Earthworks, LLC is a woman owned family operated site and grading business located in High Point, North Carolina.  We provide personalized quality services and support to grading contractors, general contractors and large residential projects.  Our focus is on professionally serving our customer's needs while building and maintaining long lasting relationships.  Our attention to the details and our dedication to providing quality work requires all jobs be kept in house.  When you hire us to do a job it is us that do the work.  Piedmont Earthworks, LLC does not sub-contract any of our work or utilize temps.  If our customers have needs outside of what we offer – we are more than happy to recommend the names of companies that we have worked alongside in the past.
Our Goal
Our goal is to build solid relationships with our clients.  Providing a quality service that helps our clients fulfill their needs and obligations – while representing them professionally and positively.  We understand that every job has specific needs and requirements such as: job site safety, trade sequencing, orientations, and daily paperwork.  Piedmont Earthworks, LLC understands the importance and sensitivity regarding these requirements as well as the Impacts they have on your business regarding current and future work.  We want to work with our clients on their current jobs and the jobs they have in the future. 
COMMERCIAL
A large part of our business is in commercial construction.  From start to finish, we can assist with site prep needs at the beginning of a project (such as debris removal and grubbing) as well as any final details at the end (such as back filling curbs and landscape prep).   Contact us today for a customized quote.
RESIDENTIAL
We have extensive experience in helping homeowners with landscaping and remodeling projects by providing various services such as:
Residential Grading
Site Clearing and Grubbing
Removal of Tree and Vegetative Growth
Stump and Root Removal
Removal of Downed Trees and Limbs
Soil Preparation for Lawns and Landscaping
Bush Hogging
Dirt/Stone/Gravel Driveway and Parking Area Maintenance
Repair Draining Issues
AGRICULTURAL / FARM
We provide many specialty services to our agricultural and farm clients.  Services include:
Clearing Trees and Vegetation for Fields or New Buildings
Field Reclamation
Bush Hogging
Mowing
Grubbing
Trenching and Back Filling for Irrigation and Drain Tiles
Pond Digging and Maintenance
GIVING BACK
Our focus is to build relationships with our customers, but also within our communities.  Giving back to local churches, communities and non-profits is very important to us and our beliefs.
Contact
510 Shadybrook Rd, High Point, NC 27265
336-747-3478
christa.moy@piedmontearthworksllc.com
Opening hours
Monday:
7:00am - 5:00pm
Tuesday:
7:00am - 5:00pm
Wednesday:
7:00am - 5:00pm
Thurstday:
7:00am - 5:00pm
Friday:
7:00am - 5:00pm
Saturday:
By Appointment
Sunday:
Closed