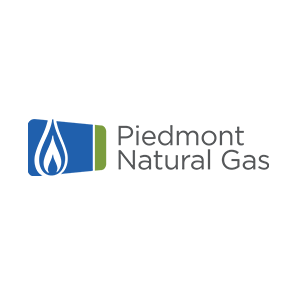 Piedmont Natural Gas is the trusted natural gas provider for more than 1 million residential and business customers in North Carolina, South Carolina and Tennessee. We've been in operation for more than 60 years. We believe our success is due to the high-quality service we provide, and to the relationships we've formed in our communities.
Our Products & Services
In addition to providing natural gas to homes and businesses of all sizes, Piedmont Natural Gas also:
Culture of Accountability
We've built our business on the principles of integrity, respect, excellence, stewardship and health. These values define our approach to customer service and the commitments we have made to our employees, communities, investors and the environment we all share.
Our Vision
 To be the responsible energy choice in our growing Southeast markets
Our Mission
Our Business
Our core business is regulated retail natural gas distribution in our growing Southeast markets. We leverage the strengths of these markets and our core abilities to pursue complementary non-utility business opportunities with particular focus on wholesale and retail energy services. We provide safe and reliable service and continuously find and implement operational efficiencies.We market and deliver our products and services using best practices and cost-effective technologies. We continue to be a leader in the natural gas industry and do so with integrity and in compliance with all applicable laws and regulations.
Contact
2623 Uwharrie Rd, High Point NC 27263
336.726.7807
rosie.cox@piedmontng.com