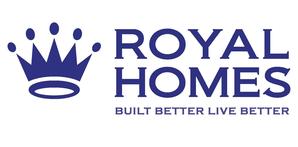 Bob Woodard, Owner —
Our Philosophy
We believe new homes should come with all of the standard features that buyers expect in a new home.  Our long standard feature list is evidence of our commitment to our customers in this regard.  You should get more for your money and not be nickel and dimed for the most basic options.
We also believe that buyers should have access to the folks that own the company.  I personally supervise the construction of each and every home and I am available to meet with you to answer any and all questions that you may have.  I want our homeowners to have an incredible experience.  That's my commitment to you!
Our Mission
Our mission is simple, provide homeowners with the very best housing value in the Triad region of North Carolina.  We believe that a new home should be built to the highest standards of quality.  It should be energy efficient and comfortable, and it should provide many years of enjoyment for the people who call it home.
Contact
4425 Monument Trace, Ste 101, Greensboro, NC 27409
336-632-8900
royalhomesofnc@gmail.com
www.royalhomesofnc.com